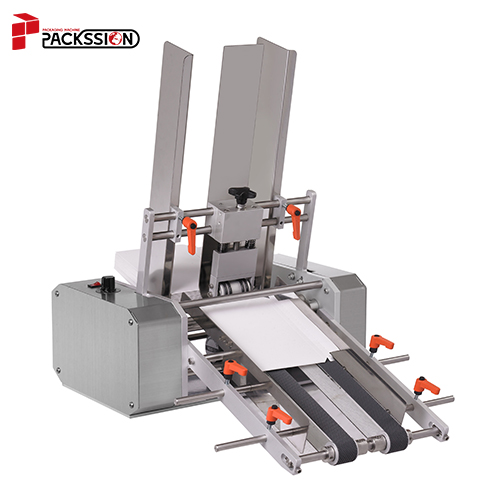 Automatic card feeder for paper, cards, cartons, aluminum foil bags, etc. It can be integrated with various machines into production line, such as labeler, printer or hot stamp coder, and it can save labor cost with automatic smooth and effective card feeding.
l Feed 20~100 pieces per minute according to product size
l The mechanism is made of stainless steel and reinforced aluminum alloy, durable, and easy to clean.
l AC motor-driven, feeding speed can be adjusted according to product size and production capacity requirements